A Playful Research Project Exploring Soft Social Robotic Expression with a material first approach.
The project was conducted in collaboration with the IT University of Copenhagen.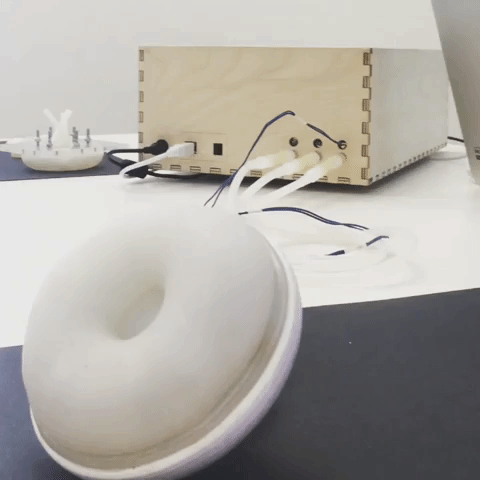 With the emergence of social robots our relationships with intelligent technologies is changing. This project is about opening up what a design space for robot companionship could be if we explore forms and materials decoupled from the traditional human/animal robot aesthetic.
Combining soft robotic actuation techniques with abstract forms, and elastic movement.
and with the IxD lab at the IT University of Copenhagen, developed a platform that allows anyone to choreograph the movements of a robot.